There's good new for homes sellers all over the United States, and specifically in the Greater St Petersburg and Tampa Bay area.  Home prices are rising. This is according to a recent report from the real estate researcher CoreLogic.
Over the past year, from April 2012 to Aril 2013, gains occurred in 48 States.  Just like Lee Greenwood sang in the song "God Bless the USA"…      "From the lakes of Minnesota, to the hills of Tennessee, across the plains of Texas, from sea to shining sea. From Detroit down to Houston, and New York to LA".
Home sellers who were underwater are starting to come up to the surface and see the sunshine.  In Florida home values increased 10.5%.  Hallelujah! 
                                    Rise in  Home Prices Encourage Sellers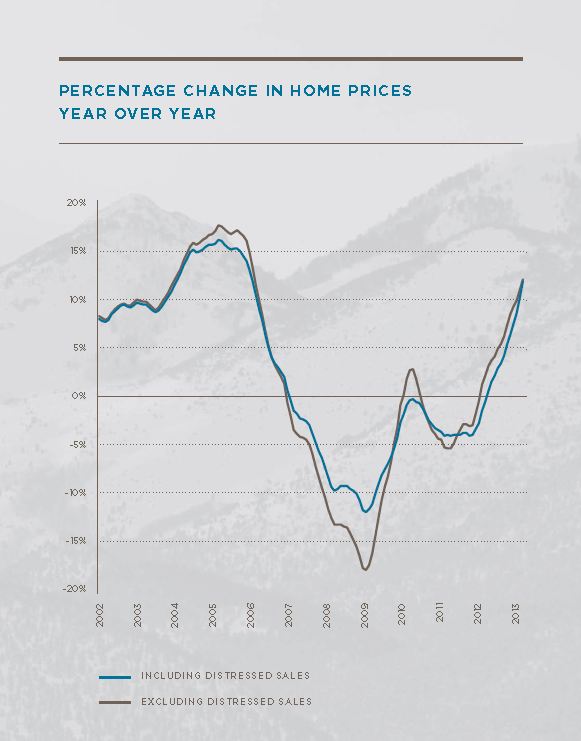 Top in the Nation was Nevada. Home prices went up a whopping 24.6 % from 2012.
Rounding out the top five list were:
California (19.4 percent)
Arizona (17.3 percent)
Hawaii (17 percent)
Oregon (15.5 percent)
What's causing this?
There has been a lot of pent-up buying energy, as buyers waited for the market to hit bottom. Now that it has turned, and mortgage interest rates are starting to rise, more buyers are realizing that now is the time to buy.  The total number of homes for sale is 14% lower than it was last year.  It's one of the oldest stories in the world…more demand creates less supply and prices rise.
Experts are counseling sellers who have been sitting on the fence that now is the time to put their property on the market. The news for sellers is better now that it's been for quite some time.
National Housing Market
Even with this booming market for sellers, they still must realize the importance of proper pricing.
Homes priced at fair market value sell quickly, at or above full price. Overpriced homes sit on the market for weeks or months. One of the first questions buyers ask is  "How long has this home been on the market?"  This does not only apply on a national basis. It's just as true for St. Petersburg homes and condos, and the rest of Tampa Bay real estate as well.
A seller needs to be informed about current market conditions. Here are some statistics about the national housing market:
The National Association of Realtors recently reported that sales of previously occupied homes reached a 3.5 year high in April.
In April, the total number of signed home purchase contracts rose to its highest level in three years.
Home builders are gaining confidence in the market, with building permit applications increasing in April to their highest level in almost five years.
In 94 of the 100 largest U.S. cities, home prices increased during the month of April. During the previous month, that only happened in 88 cities.
Los Angeles and Phoenix saw the biggest price gains in those 100 cities, with both seeing a 19.2 percent year-over-year increase in home prices.
Atlanta and Riverside-San Bernardino were runners-up in terms of price gains. Both saw 16.5 percent year-over-year increases.
Dallas saw the third highest price gain in the country, with a 10.2 percent increase.
While this is good news, there's still a way to go before prices rise back to where they were during the "gold rush". Nationwide prices are about 22% lower than in April 2006. Florida is one of the five states that is still farthest away from the peak values.

Keeping Watch on the Tampa Bay Housing Market for You
Right here in Pinellas County, according to the Pinellas Realtor Organization, combined residential and condos/townhomes closed sales have increased 16% over last year.  Good news for condos and townhomes is that foreclosures are down 15.5%, and short sales are down 41.2%. The results in Pinellas County single-family homes, however, are a little mixed. While short sales are down 24.9%, foreclosures are up 44% since last April. It will still take a while to cycle through the amount of foreclosures in our Pinellas County real estate market.
Bottom Line
Is it time to sell? Yes
Is it time to buy? Yes
If you are thinking of either buying or selling real estate, check back here often. We will provide you with information that will help you turn the market to your advantage. Want more information right now? Click here